Learn how to perform Camshaft / Crankshaft Position Sensor Relearn using Appcar software.
This guide applies to the most jeep, dodge, chrysler, ram cars supported by Appcar software with gasoline engines:
V8 engines: 4.7, 5.7 HEMI, 6.1 HEMI, 6.2 SC, 6.4 HEMI
V6 Pentastar engines: 3.6 L, 3.2 L
V6 engines: 2.7 L, 3.5 L, 3.7 L, 3.8 L, 4.0 L
I4 engines: 2.4 L
👉 You can find "Cam Crank Relearn" Procedure in Diagnostic -> PCM -> Routines.
Appcar DiagFCA version 1.6.0.9 or higher is required.
⚠️ This routine should be used when a repair has been made that requires the Camshaft and Crankshaft relationship to be relearned.
Refer to the Factory Service Manual for the details before using this procedure.
The engine coolant temperature must be above 158°F (70°C) when performing this routine.
If there are present a DTC codes related to e.g. camshaft or crankshaft position sensors, the procedure may not be completed successfully.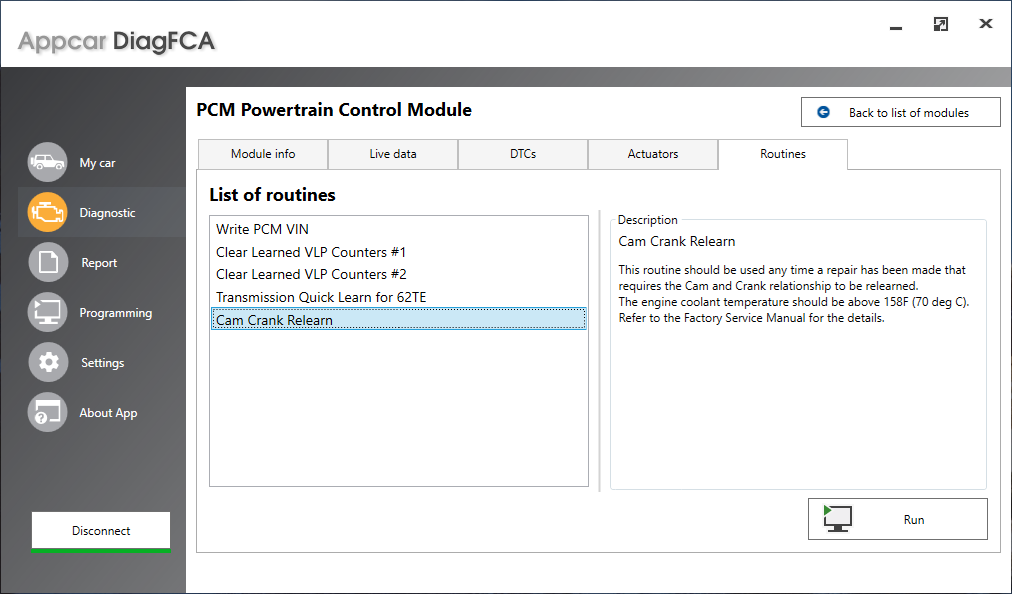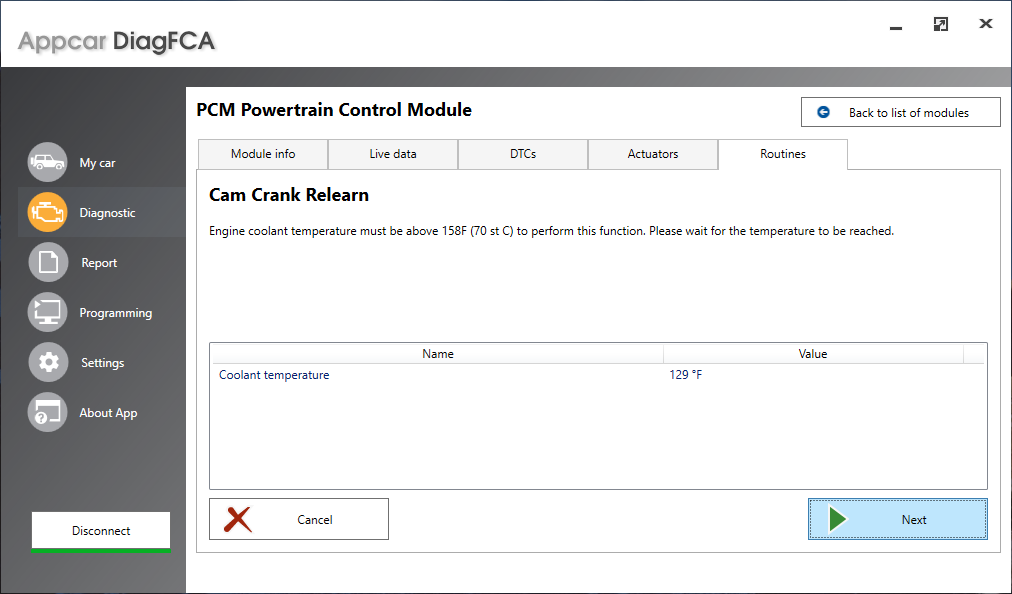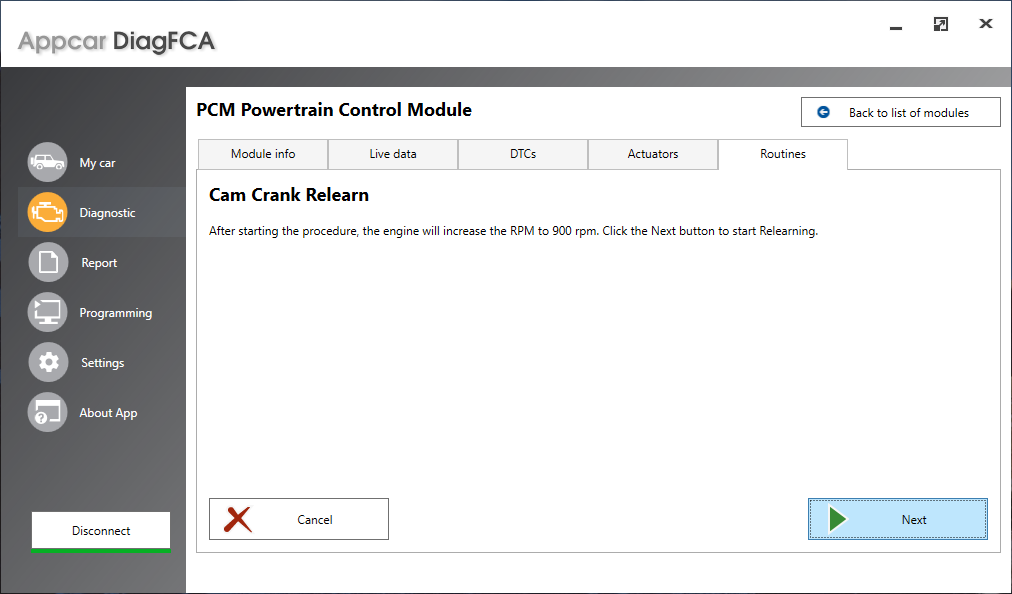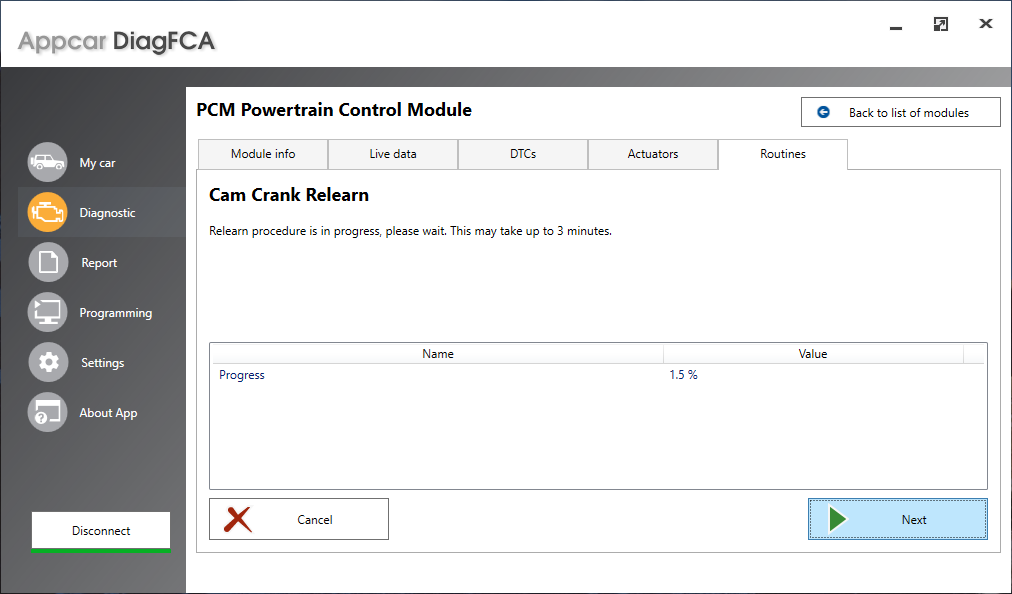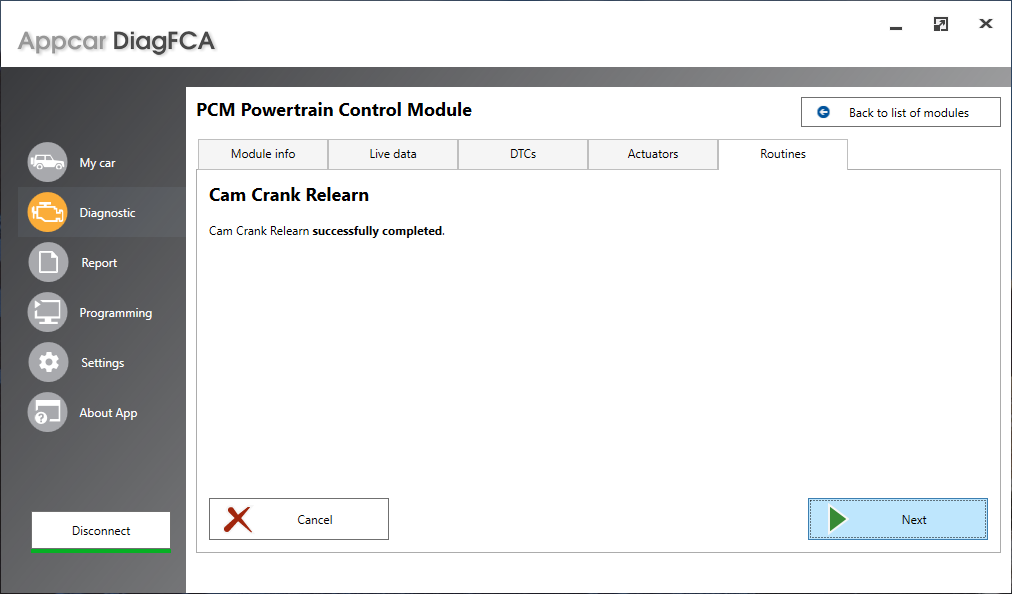 The procedure may apply to:
Jeep Grand Cherokee, Jeep Cherokee, Jeep Wrangler
Dodge Charger, Dodge Challenger, Dodge Journey, Dodge Dart, Dodge Grand Caravan
Chrysler 200, Chrysler 300, Chrysler Pacifica, Chrysler Town&Country
Ram 1500, Ram 2500, Ram 3500
Lancia Voyager, Lancia Thema
Fiat Freemont
Volkswagen Routan