Learn how to program new Key Fob for 2015-2017 Chrysler 200 using Appcar software.
✔️ You can program new Key Fob or re-program previously programmed on this vehicle Key Fob.
❌ Programming a used Key Fob, previously programmed for another vehicle, requires unlocking by erasing the internal key memory with a special locksmith tool.
This guide applies to the following cars:
Chrysler 200 UF 2015, 2016, 2017
1️⃣ Connect to the vehicle.
The ignition should be in the OFF position.
Turn on the hazard lights to wake up the modules in the vehicle.
2️⃣ Read PIN Code
You can find 'Read PIN Code' Routine in Programming tab -> 'Key Fobs' group OR Diagnostic -> RFH -> Routines. The PIN code will be needed when programming the new Key Fob.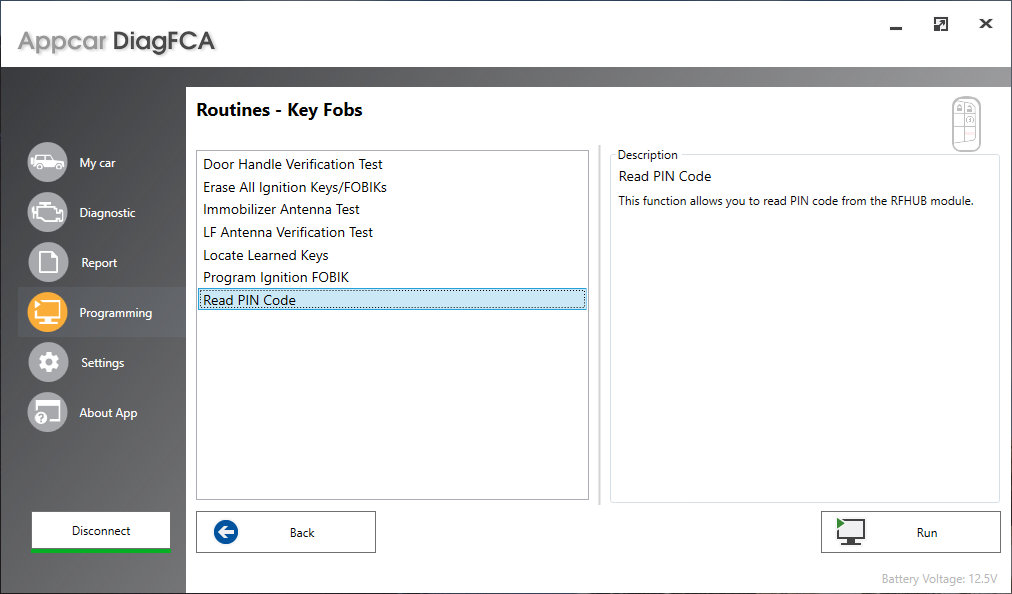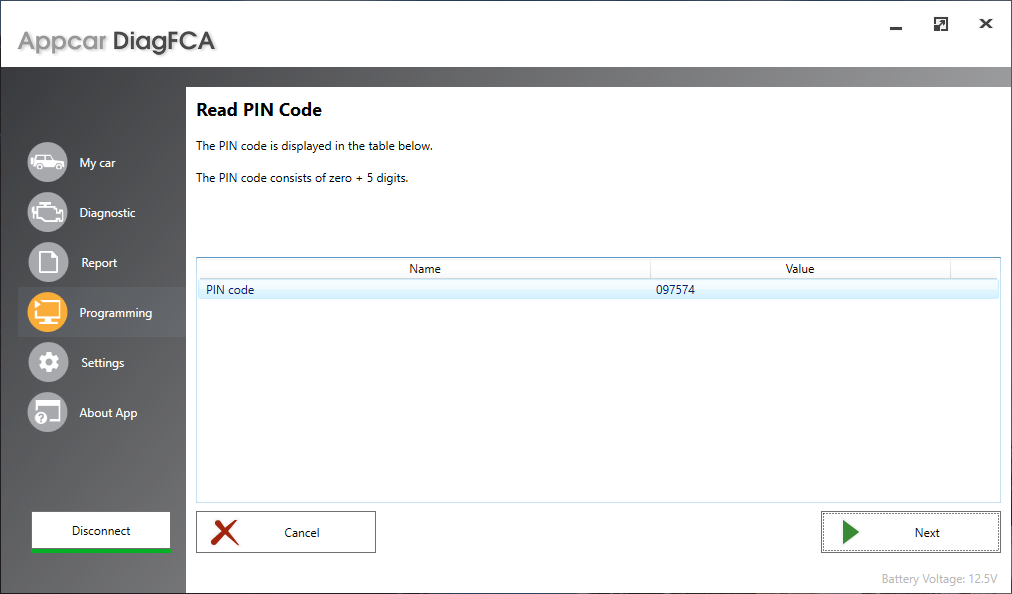 3️⃣ Run 'Program Ignition FOBIK' routine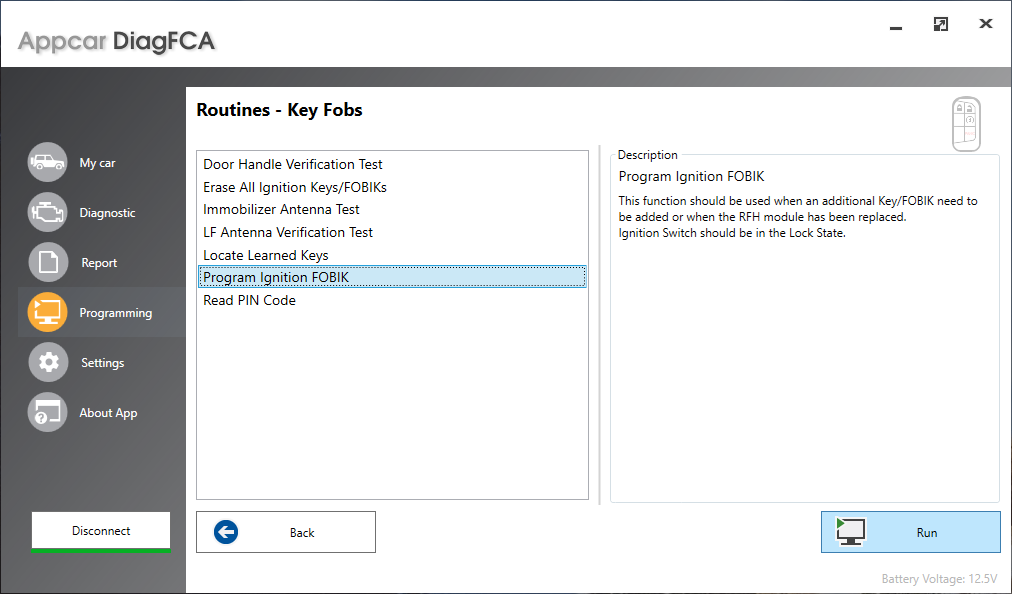 On the first step you will see the number of currently programmed keys. Usually can be a maximum of 8.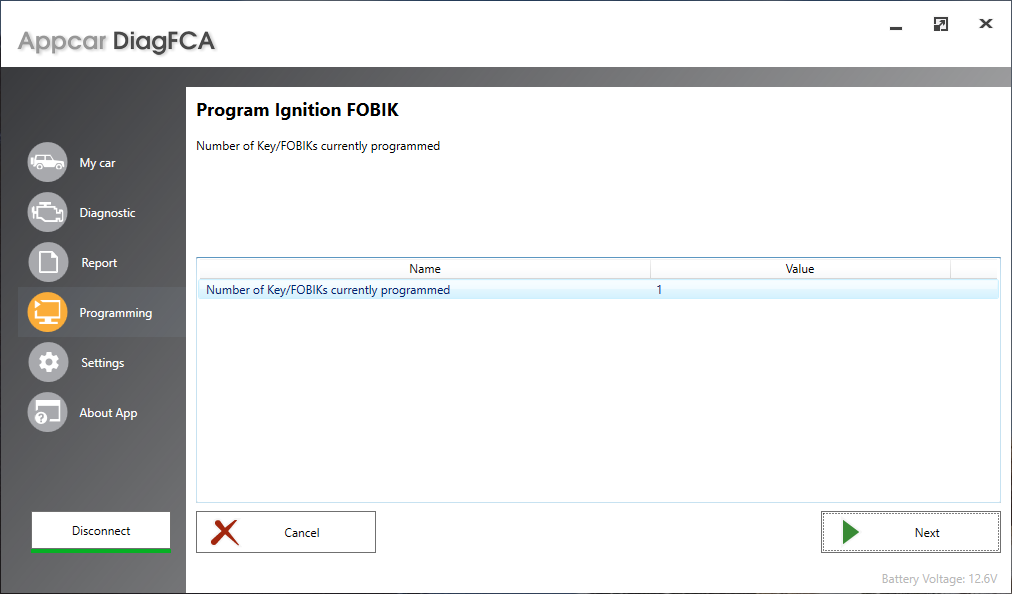 In the second step, you have to enter the PIN code – 6 characters long (zero + 5 digits)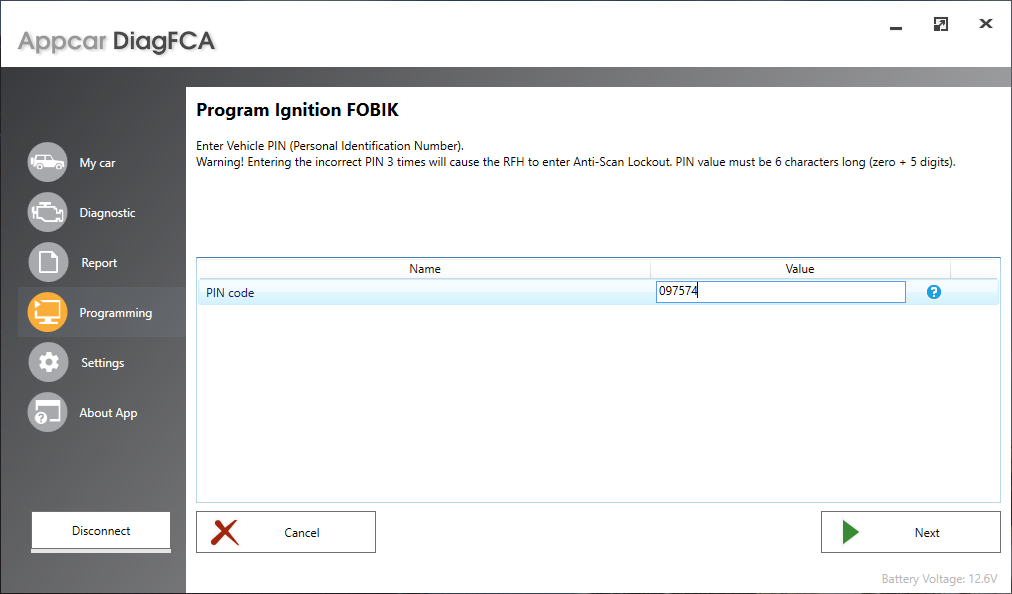 Then take the key fob in your hand.
Key fob should be placed near the ignition switch and remain there until the programming procedure is completed.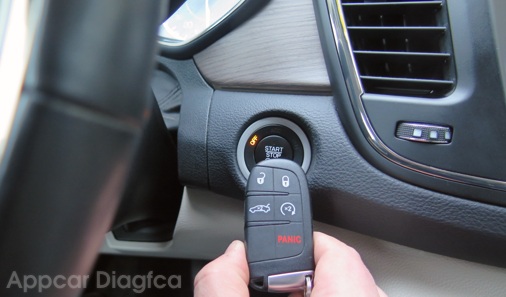 Follow the on-screen instructions.
Press and release the UNLOCK button once on the FOBIK and wait for learning.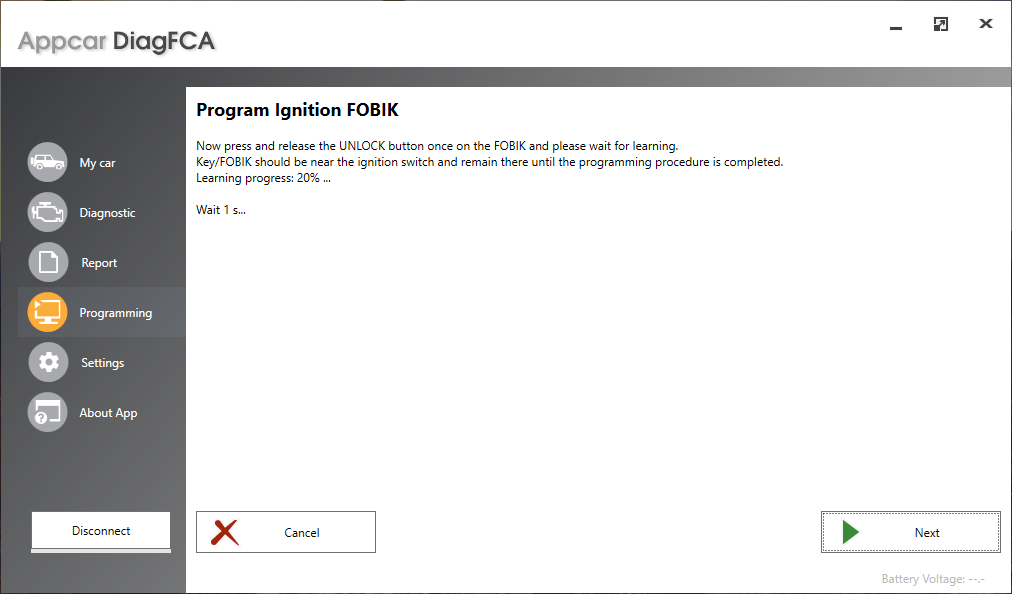 After a while you should see the programming result and the number of currently programmed key fobs – one more than before 👌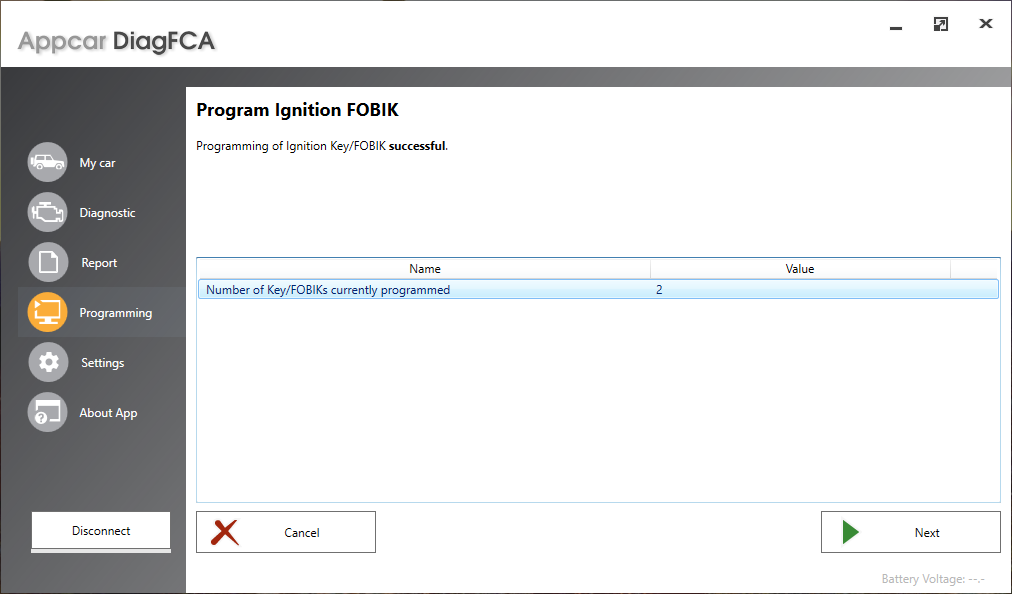 ⚠️ Common causes when the ignition module is unable to program the key fob:
– wrong key fob type – similar looking key fobs are not interchangeable,
– the key fob was already programmed to another vehicle,
– the maximum number of programmed keys has been exceeded,
– too low or too high key fob battery voltage – should be around 3.3 Volts.