Before you activate the Remote Start system in your car, you will probably have to replace or add the following parts:
Wireless Ignition Node (WCM Module) with Remote Start Antenna
New FOBIKs – Remote Start Compatible
Hood Ajar Switch
After replacing the WCM / WIN module and programming the keys, the following parameters should be set in the vehicle configuration:
TIPM Configurable Inputs: Reconfig Input #2 (B11) -> Hood Ajar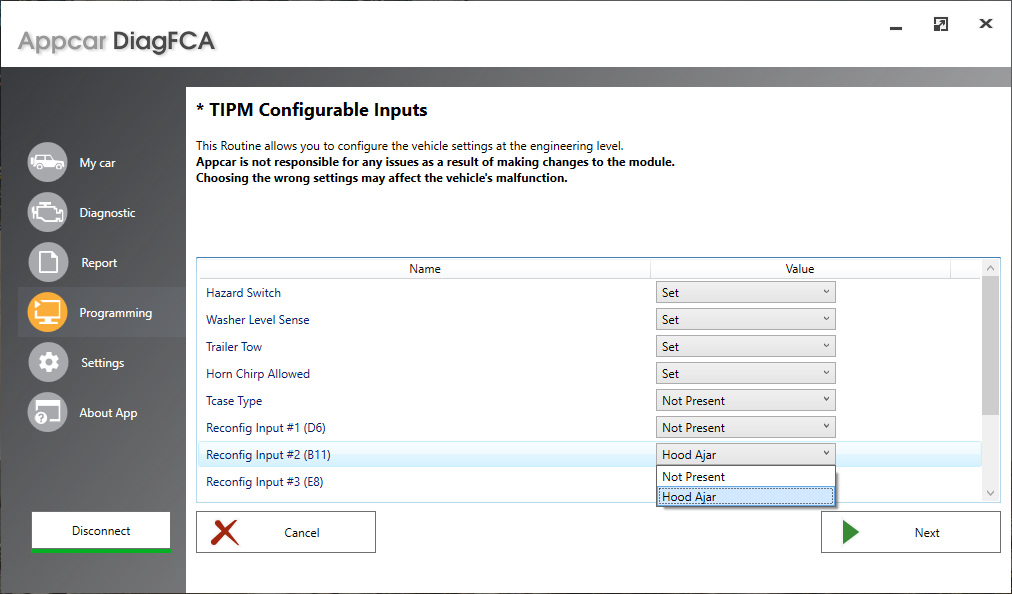 Vehicle Configuration 1: Remote Start -> Set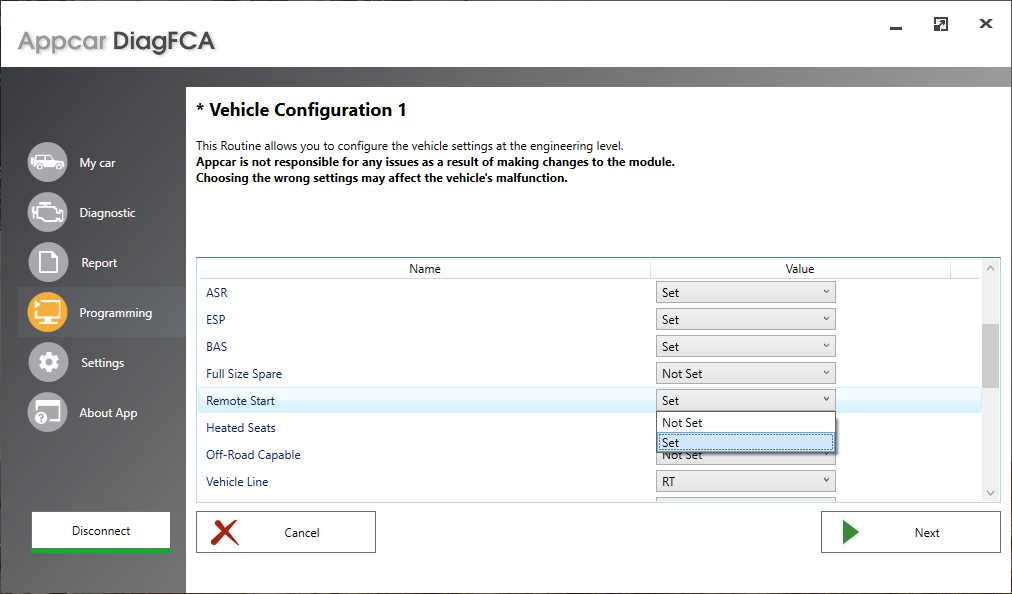 After changing the parameters, you need to perform the WCM Reset (Reset WIN Configuration Routine). A PIN code will be needed.
You can read the PIN code: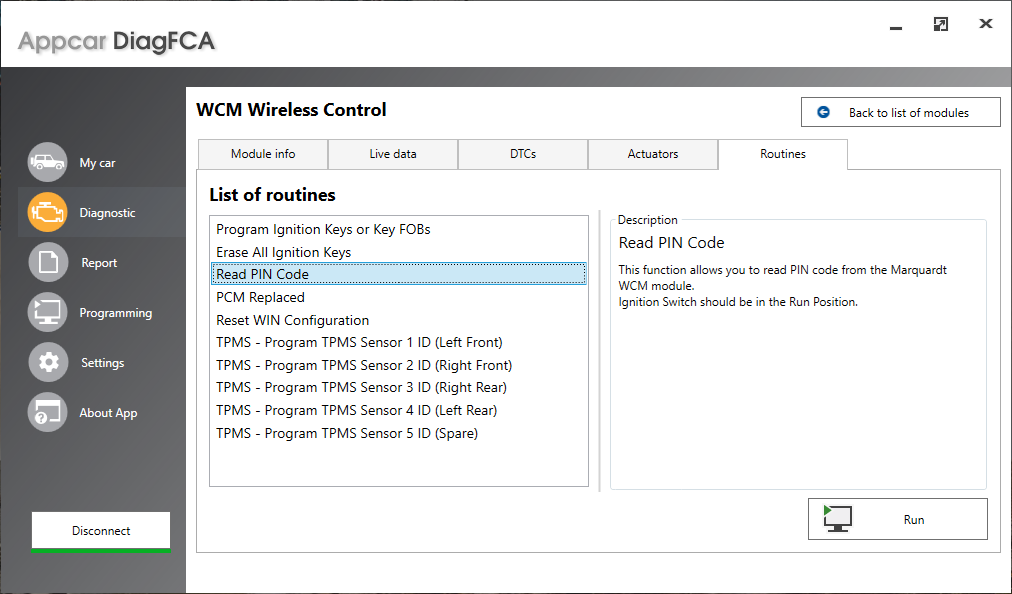 Run Reset WIN Configuration Routine to apply changes in WCM/WIN Module.