This procedure allows you to activate the factory Remote Start in almost all gasoline 2008-2010 Chrysler 300C and Dodge Charger
👉 Remote Start without replacing the ignition module
You will need:
New FOBIK with Remote Start button –
– or – Case / Shell + Button Pad only – a lot of key fobs have an active Remote Start contact, so just replace the Button Pad!,
Underhood Ajar Switch –
– or – one Resistor 1K Ohm
1️⃣ Connect the Hood Ajar Switch or use 1K Ohm Resistor.
In vehicles without factory Remote Start, usually Hood Ajar Swich works in Digital mode and is connected to the TIPM Connector C2 pin 14 and Ground.
To enable Remote Start, the Hood Ajar Switch:
must operate in the Analog mode and
wich signal wire shuld be connected to the TIPM Connector C2 pin 10 (instead of pin 14) and Ground.
So if the parameter TIPM Configurable Inputs: Reconfig Input #2 (B14) was set from the factory to Hood Ajar – Digital, it is necessary to move the hood ajar switch wire from pin 14 to pin 10 in the TIPM C2 connector (blue).
TIPM Connector C2 is located under the fuse box in the engine compartment.
If the factory wiring harness does not have this circuit, connect the Hood Ajar Swich harness to the C2 connector (blue) pin 10 and Ground.
Alternatively you can use a 1K Ohm Resistor instead of an ajar switch, which will imitate a closed hood.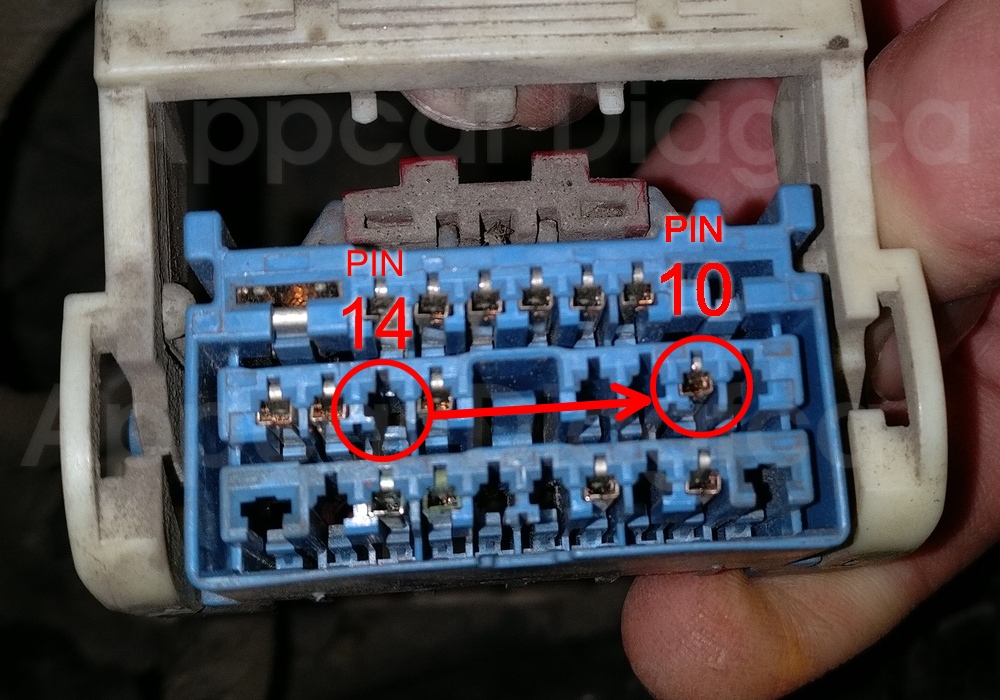 2️⃣ Change the following parameters in the vehicle configuration
TIPM Configurable Inputs: Reconfig Input #2 (B14) -> Not Present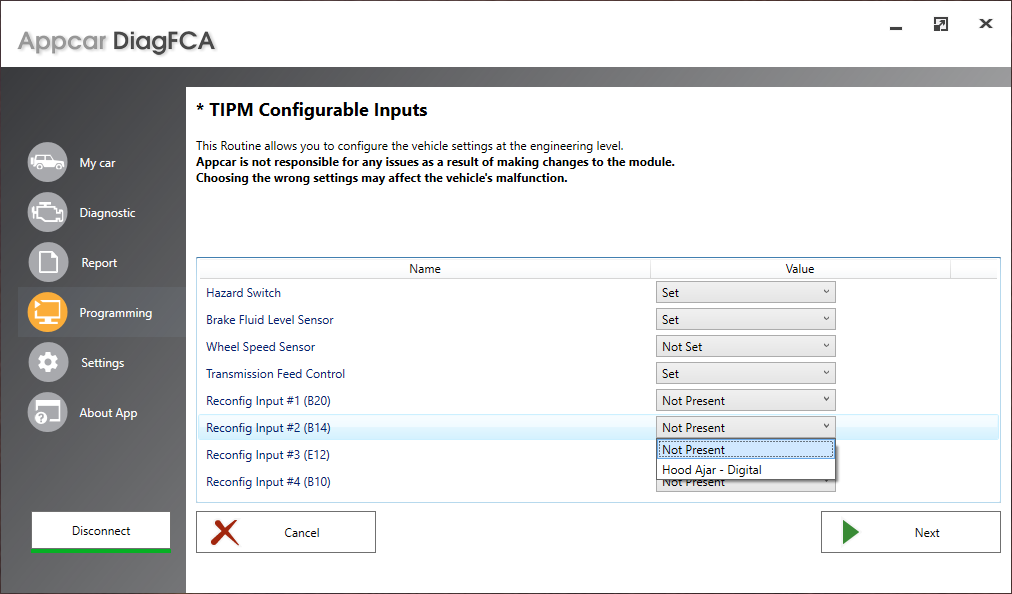 TIPM Configurable Inputs: Reconfig Input #4 (B10) -> Hood Ajar – Analog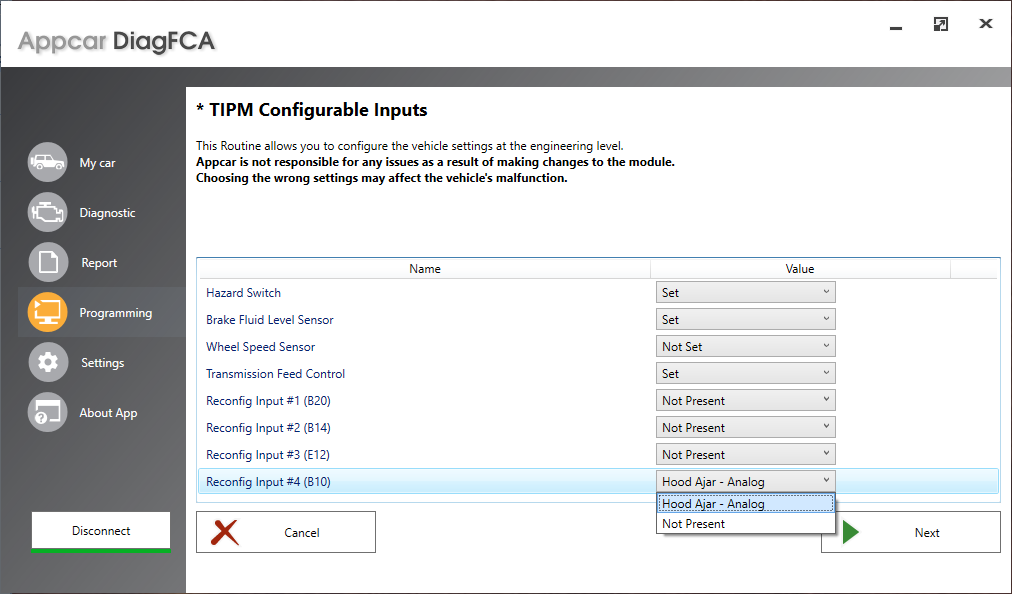 Vehicle Configuration 1: Remote Start -> Set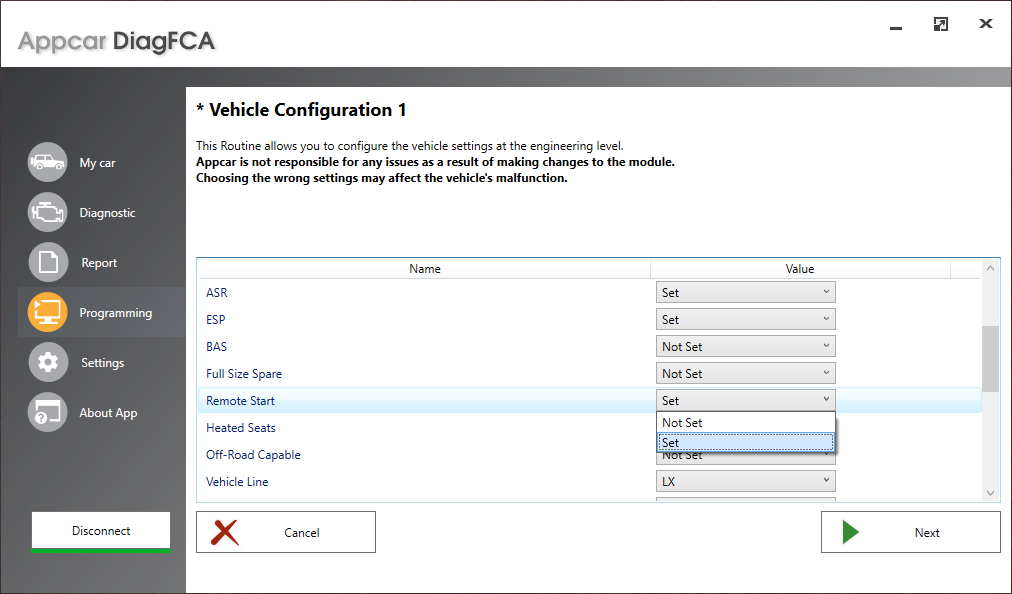 3️⃣ Check the data / signal from the Analog Hood Ajar Switch
You can find the data on the Diagnostics tab -> TIPMCGW -> Live data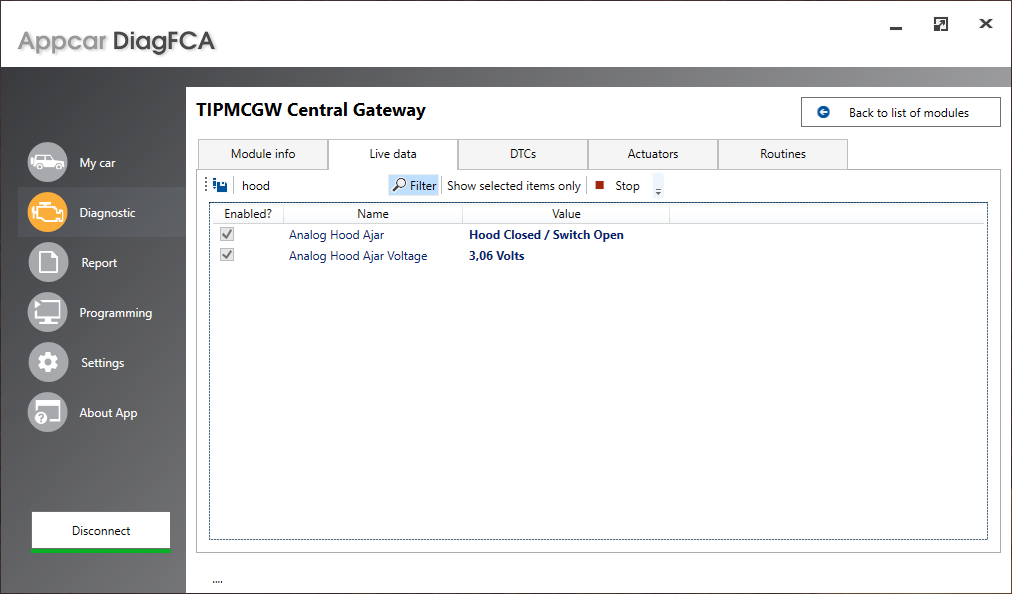 4️⃣ Read the PIN code
After changing the parameters, you need to perform the WCM Reset (Reset WIN Configuration Routine). A PIN code will be needed.
You can read the PIN code using this routine: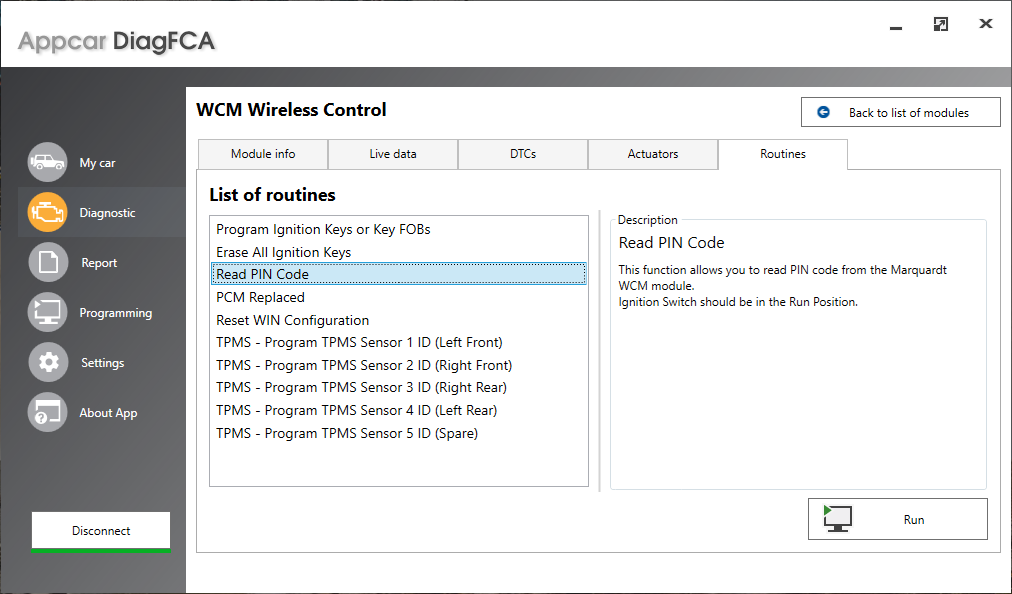 5️⃣ Perform Reset WIN Configuration Routine
Run Reset WIN Configuration Routine to apply changes in WCM/WIN Module.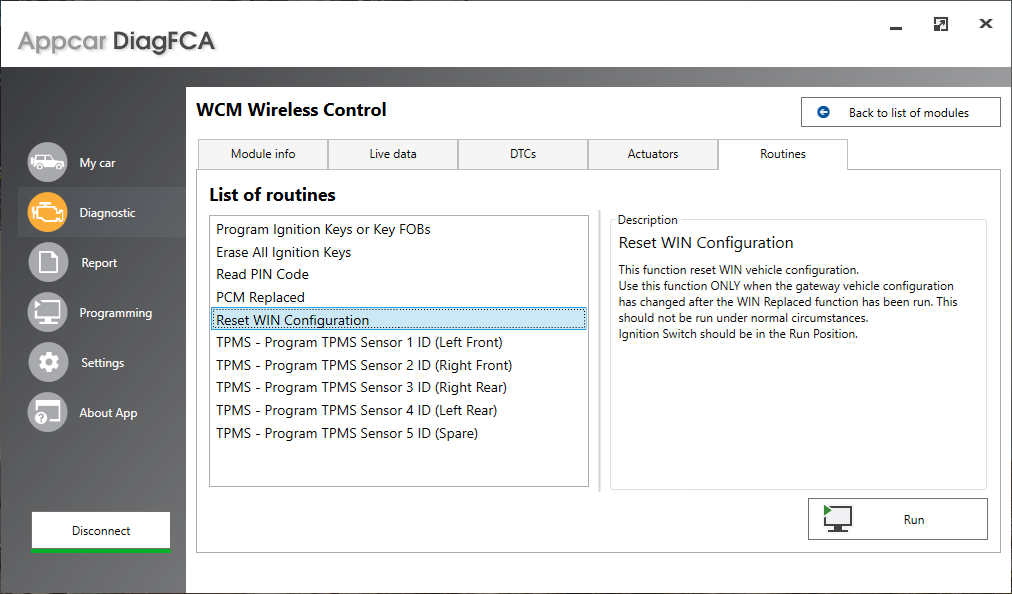 6️⃣ Program new Key/FOBs if it is necessary.
---
7️⃣ Cycle the ignition for a few moments and then erase the DTC codes if occurs.
---
👉 Remote Start with the factory dedicated kit
You can also use the dedicated Remote Start kit, but it's much more expensive 💰
The dedicated Remote Start kit consists:
New Wireless Ignition Node (WCM/WIN Module) with an external Remote Start Antenna,
New FOBIKs – Remote Start Compatible,
Hood Ajar Switch
Instead of reading the PIN code, you must perform the WCM/WIN Replace routine, which programs the VIN and PIN Code in the new ignition module.
Remember to program the FOBs only after completing this procedure!
⚠️ These procedures have been tested by Appcar users, but we cannot guarantee that they will work properly in each vehicle.